Does adding electricity help these compact executives strike a balance between enjoyment and eco-consciousness?
When it comes to eco-friendly motoring, South Africa stands in stark contrast to the First World. In Europe and the US, environmental legislation sits front and centre in most car manufacturers' manifestos, compelling them to commit vast amounts of money and developmental resources to lightweight construction, engine downsizing and powerplant electrification in a bid to loosen the emissions-standard noose that tightens around their necks every year.
In addition, these markets often incentivise hybrid and electric vehicle (EV) ownership in the shape of purchase-assistance schemes, rebates and exemption from certain taxes. That's not the case here at home. The dearth of ownership incentives and lack of public charging points for EVs, the relatively low cost of fuel fed to the far more numerous ICE (internal-combustion engine) vehicles and the often-precipitous retail prices and negligible related savings attributed to hybrids relegate them to novelty status.
And it's in this acronymic no-man's land between ICE and EV that the latest PHEV (plug-in hybrid electric vehicle) models from BMW and Mercedes look to serve up eco-friendly motoring that's not only light on fuel and emissions, but also circumvents the performance and practicality issues surrounding their peers. In practice, it sounds perfect, but execution is a different matter.
Powerplant parallels
Both cars' powerplant setups are similar: a four-cylinder turbopetrol from further down the range is supplemented by an electric motor within the transmission that's fed by a lithium-ion battery pack and topped up via brake-energy regeneration or a plug-in charger. In both cases, the setup incorporates an additional clutch between the ICE and electric motor that decouples the former from the latter in pure EV driving, acting in lieu of a torque-converter.
In the BMW 330e eDrive, the electric motor develops 65 kW and 250 N.m, combining with the 2,0-litre turbopetrol from the 320i to deliver total system outputs of 185 kW and 420 N.m. The Mercedes-Benz C350e's electric motor develops a more modest 60 kW, but boasts a brawnier 340 N.m of torque, contributing to total system outputs of 205 kW and 600 N.m. As full discharges tend to erode the charge-holding capacity of lithium-ion batteries, both cars' packs have been compartmentalised to lessen this effect.
It effectively means that 5,7 kWh of the 330e's 7,5 kWh pack is actually available to power the motor. It's a similar story with the C350e, where 4,4 kWh of the 6,2 kWh has motive use. In both cases, charging from empty to 100% via a 230 V household-power outlet takes 3,5 hours, while adopting BMW's optional home-charging station, or a three-phase power point, roughly halves that time.
Business-class economy
No matter how often you experience it, the novelty of being silently propelled on a torquey swell of electric power never wears off, and in cars as well engineered as these two, it only adds to the refinement on offer. But, of the two cars, it's the C350e that handles the transitions between petrol to electric with greater finesse than the more noticeably stuttering and harsher-sounding petrol engine of the 330e.
The Benz also feels the more upmarket, with its bold design and solid fixtures lending it an air of sophistication. That's not to say that the BMW's cabin is poorly executed; it's solid and ergonomically well resolved, but wants for a sense of occasion. When it comes to advertising the eco-friendly credentials of their products, both Germans err on the side of subtlety. There's a blue-tinted accent here and some discrete badging there, while the charging-port plug covers are subdued on the 330e and hidden in the bumper on the Mercedes.
Both cars feature drivetrain pre-sets that can automatically apportion drive, solely utilise electric drive, or favour the petrol engine to hang on to battery charge until environments more suited to electric propulsion are reached. Further to this feature are sat-nav modules (an option in the C350e) that oversee transmission operation, taking into account such factors as topography, traffic and charging points so as to best manage the petrol/electric drive balance.
With the drivetrains in their pure EV setting and our mixed-use fuel route behind them, both cars proved frugal but neither car came close to the ambitious claimed fuel-economy figures. The 330e returned 5,0 L/100 km, with 20 km of the route covered solely on electric power and the petrol engine intervening at 7% battery life. This contrasts with BMW's claim of 1,9 L/100 km and an all-electric range of around 40 km. The C350e fared worse, returning 6,2 L/100 km versus the claimed 2,1 and an electric range of 19 km against the 31 km claim, with the petrol engine taking over proceedings with 10% battery life left.
Some fun with that frugality?
Although the manufacturers have done their utmost to ensure that the PHEV additions are as light as possible, they add 165 and 185 kg to the kerb weights of the BMW and Mercedes-Benz donor cars (320i and C250) respectively. This extra mass sees both cars tipping the scales at nearing two tonnes, unearthing some ride and handling sacrifices. Although the C350e acquits itself pleasantly enough when driven sedately, its additional weight takes some of the body control-related sheen off the driving experience when pressing on along more challenging sections of road.
The 330e is the more entertaining of the two. The additional weight is still distributed at close to 50:50, front to rear, and while this slightly softens some of the directional sharpness for which the 320i is renowned, it remains a rewarding car to pilot. Surprisingly, it's also the more resolved of the two on the ride-quality front. Although the C350e features adaptive air suspension as standard, the additional mass and the optional 19-inch rims fitted to our test unit conspired to produce a ride that was oddly inconsistent – sometimes cosseting and at other times crashy as it gets caught out by short, sharp surface changes. The more modestly profiled rubber adorning the standard-fitment 18-inch wheels may iron out some of these issues, but here it's the 330e's steel-sprung ride that's more consistent and its damping better resolved.
Although portlier than their ICE peers, these cars aren't straight-line slouches. From zero revs, the 330e's combined torque value of 420 N.m versus the C350e's 600 N.m, allowing them to complete the 0-100 km/h sprint in 6,78 and 5,90 seconds respectively. Switching their drivetrain-management modules to their sportiest settings more readily introduces those hearty slugs of electrically assisted torque, lending them a satisfying urge.
Savings mainly environmental
Trim packages that are normally optional on lower-powered versions and which encompass specific upholstery, trim finishers and alloy wheels are offered as standard on both cars – the C350e with the sporty Avantgarde package and the 330e the more business-like Luxury Line. Standard specifications are closely matched. For example, the 330e's standard sat-nav and LED headlamps play off against the C350e's air suspension. But, when push comes to shove, the advantage leans ever so marginally in the BMW's favour.
Both cars dip beneath SA's prescribed CO2 tax threshold, with the 330e's 44 g/km besting the C350e's 65 g/km. And neither car's charging habits will trouble the national grid, or your bank balance, too much. But, while they do save you a little bit on emissions tax, their sticker prices have to be viewed against those of the likely diesel alternatives. The Mercedes C250d undercuts the C350e by more than R150 000, while the 330e commands a more palatable premium of R70 000 over the wonderful 330d.
Test Summary
While it's not as though the benefits of environmentally friendly motoring are irrelevant in this country, as evidenced by the brown haze settling over our cities, it's difficult to recommend these cars over cheaper, similarly frugal (although admittedly less emissions friendly) diesels. Ultimately, the 330e wins by virtue of being the more efficient, engaging and affordable. But the fact remains that the obstacles of high price, zero ownership incentives and little public-charging infrastructure render these impressive pieces of engineering a bit too compromised to realise the full potential that they capably meet in other, more environmentally minded markets. *From the July 2017 issue of CAR magazine
Road test score
BMW 330e eDrive
Price : R790600
0-100 km/h: 6.1
Power ([email protected]/min): 135 + electric (total 185) / engine 5000-6500
Torque ([email protected]/min): 420 / engine 1350-4250 (+electric)
Top speed: 225
Claimed cons. (l/100 km): 1.9
C02 emissions (g/km): 44
Mercedes-Benz C350e Avantgarde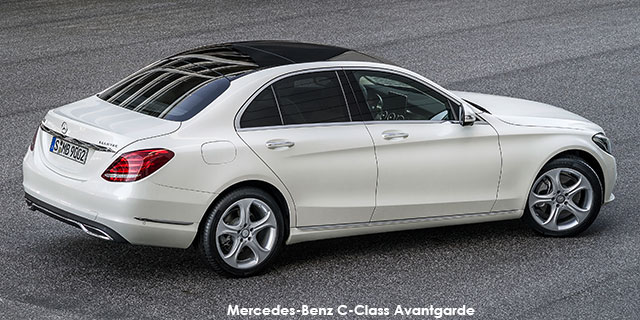 Price : R833700
0-100 km/h: 5.9
Power ([email protected]/min): 155+60 electric (total 205)/5500
Torque ([email protected]/min): 600/1300-4000
Top speed: 250
Claimed cons. (l/100 km): 2.8
C02 emissions (g/km): 65