Updated for improved performance and efficiency, the Toyota Yaris faces a fresh challenge from a high-flying compatriot…
Like a pop star toiling to repeat the success of a breakthrough first album, the second-generation Toyota Yaris to arrive in South Africa has, since its 2012 introduction, struggled to replicate chart successes achieved by its debut offering. Not that that model, marketed in 2005 as the spiritual successor to the much-loved Conquest, had things its own way, either. However, with that first attempt, Toyota seemed to deliver a more favourable B-segment balance between quirky styling, solid perceived quality and peppy performance.
Much like the youth-oriented music industry, this equally popular automotive segment has proven to be a particularly slippery slope for those who fail to maintain the correct balance through generations; just ask the likes of the Nissan Micra and Opel Corsa.
Likely a source of frustration for Toyota, particularly in a traditionally favourable market such as South Africa, the shortcomings of the current-generation Yaris against better-selling rivals like the Volkswagen Polo and Ford Fiesta (and, more recently, the Korean duo of i20 and Rio) have not been accepted lying down. The car's 2014 midlife facelift, for example, introduced not only a more youthful "X-face" grille design, but also focused heavily on interior updates, notably improved quality. A more recent, second facelift (changing the name to Yaris Pulse) builds on this momentum with further updates to the exterior styling. These include revised head- and taillamp shapes, modifications to the aforementioned grille and a selection of new paint finishes, as well as an even greater focus on cabin ambience and the introduction of a new engine option.
As competitive as it is lucrative, the B-segment has always offered plenty of variety for a diverse South African target market in this automotive niche. From first-time buyers to young families and retirees, there's a lot to be said for both the compact, easy-to-live-with nature of these vehicles, as well as the efficiencies associated with their favourable power-to-mass ratios and, usually, the option of an automatic transmission.
It would come as little surprise, then, that another Japanese manufacturer with a reputation established on quirky, yet impressively reliable, small cars might also want a slice of the action. Currently enjoying a purple patch in terms of new products and accolades (including being named Company to Watch in CAR's 2017 Top 12 Best Buys), Suzuki can seemingly do no wrong. With its relatively conservative styling – especially compared with its Ignis stable mate – the new Baleno goes about its business somewhat more quietly than Suzuki South Africa might like. However, it remains a package that impressed us first during our initial road test and it continues to build favour as a member of our long-term fleet.
Priced closely together and offering similar brand values in terms of honest, reliable motoring, the Yaris and Baleno were destined to be direct rivals.
Packaging
Built at Suzuki's India-based manufacturing plant, the Baleno is handed an immediate market advantage by virtue of being one of the longest vehicles in this segment. As a result, it offers enviable levels of rear-passenger legroom and class-leading luggage space. It's in that latter measurement where the more compact Yaris concedes points to the Baleno. In other departments, including overall rear-passenger comfort, the Suzuki's advantage is less obvious, with both cars offering relatively impressive levels of accommodation, including driver's seat-height adjustment up front.
Marketed as the middle ground within its range, the Yaris 1,5 Pulse manual can't quite match the flagship Baleno GLX for standard specification. Here the Suzuki upgrades the standard air-conditioning offered by the Toyota to climate control while adding keyless entry and go, rear parking sensors, xenon headlamps, cruise control and an additional two (curtain) airbags to the four offered by the Yaris.
Both models feature comprehensive infotainment systems that include such nice-to-have features as Bluetooth telephony and music playback with supplementary controls on the steering wheel. On this note, it's the unit in the Yaris that, while forgoing a CD player function, looks and feels the more premium of the two. On the subject of premium, both the Yaris Pulse and Baleno GLX offer just enough soft-touch surfacing, including leather-bound steering wheels and gearshift levers, as well as padded door panels, to lift their respective interior treatments above the average. Don't go searching too far, though, as there remains lots of hard plastic to be found in each cabin.
Powertrains

The headline news with the updated Yaris range is the replacement of the outgoing model's 1,3-litre, naturally aspirated engine in favour of a more powerful (by 9 kW and 11 N.m), yet more efficient, 1,5-litre VVT-iE unit. Interestingly, our test results indicated these increased outputs provided no performance gain over the equally perky, outgoing Yaris 1,3. Where it did trump its predecessor, though, was at the fuel pumps; the new car posted 6,2 L/100 km on our fuel run compared with the outgoing Yaris' 6,5.
Offering smaller displacement and less power and torque than the Yaris, the Baleno's performance and efficiency figures are helped instead by the remarkably light mass (916 kg on our scales). That meant the Suzuki was slightly faster off the line than the Toyota and it posted a more frugal (5,5 L/100 km) fuel-route figure.
Ride and handling

So impressively low is the Baleno's overall mass that the still-lightweight Yaris concedes 160 kg. At 1 071 kg, the Toyota nevertheless feels nimble and sprightly round town, with its top (sixth) cog versus the Baleno GLX's five-speed manual transmission offering cruising-speed respite from the otherwise busy workings of its engine. Having benefited from adjustments to its suspension setup (MacPherson struts/torsion beam) during the previous facelift, the Yaris Pulse continues to offer one of the most comfortable and forgiving ride qualities in this segment. While the electrically assisted power steering remains discernibly featherlight in all conditions, once you are used to its relatively lifeless workings, it helps make the Yaris feel instantly manoeuvrable, particularly in congested areas.
The Baleno offers an equally pliant and comfortable suspension setup that successfully manages to counter any potential downside to the fitment of standard 16-inch rubber (the Yaris Pulse uses 15-inch items). While the default soft set-up on both cars translates to a fair amount of body roll when pushing on, it's the Yaris' front tyres that resist the natural urge towards understeer the longest. Further to its marginally superior dynamic ability over the larger Baleno, the Yaris Pulse's emergency braking times proved more impressive than the Suzuki's on the day.
Test Summary
It's testament to both how adept and active this segment is that, despite the reputations of their respective makers, neither the accomplished Yaris Pulse nor the Suzuki Baleno are likely to trouble the top sellers when it comes to getting the balance spot-on between comfort, dynamics, space, perceived build quality and specification. With the likes of the all-new Polo and Fiesta on the horizon, as well as current competitors such as the Mazda2, Renault Clio, Rio and i20 all staking a claim, this remains a segment where the margin between success and frustration is achingly narrow. As reflected in the test scores, however, the margin between this updated Yaris Pulse and the Baleno is somewhat wider. While offering impressive levels of comfort, class-competitive amounts of interior space and an enviable reputation for reliability, the Yaris Pulse is handsomely bettered in the standard specifications department by a Suzuki Baleno that also marginally outperforms its newest entry and is more roomy overall. This victory will, however, come as small consolation for Suzuki South Africa if its accomplished Baleno doesn't begin to make more serious inroads into the market… *From the September 2017 issue of CAR magazine...
Road test score
Toyota Yaris 1.5 Pulse
Price : R231000
0-100 km/h: 11.0
Power ([email protected]/min): 82 / 6000
Torque ([email protected]/min): 125 / 4000
Top speed: 175
Claimed cons. (l/100 km): 5.0
C02 emissions (g/km): 112
Suzuki Baleno 1.4 GLX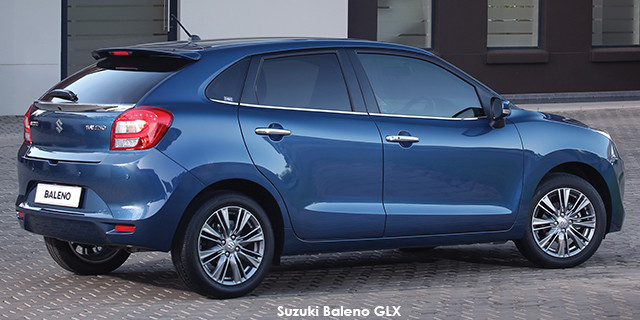 Price : R233900
0-100 km/h: 10.9
Power ([email protected]/min): 68/6000
Torque ([email protected]/min): 130/4000
Top speed: 175
Claimed cons. (l/100 km): 5.1
C02 emissions (g/km): 120